environmentally sound and cost-effective solutions
Land Use & Planning experts
A professional services firm specializing in Land Planning, Site Planning, Community Planning, Landscape Architecture, and Site Design
The practice serves both public and private sector clients throughout the Eastern United States. Our office is located in the Philadelphia metropolitan region.
LandConcepts Group is part of a consortium of professional service firms. The consortium includes three experienced principals with combined experience of over 50 years in these disciplines and seven staff member. The three principals of the consortium are Richard Collier, Jr. (Licensed and Certified Planner), David Cavanaugh (Registered Landscape Architect), and Anthony Hibbeln (Registered Professional Engineer).
Phone
(215) 646-2031
(215) 646-2988
(215) 619-9070
Location
593 Skippack Pike
Suite 300
Blue Bell, PA 19422
Professional services to evaluate site conditions and determine how the land can best be used to protect the environment and achieve suitable use and value. All project work is directed by a "design with nature" approach. The resulting products define the type and intensity of use, suitable locations, resource protection area, and legal parameters for use. Plans provide the basis for detailed design, engineering, and approvals.
Site Design • Master Plans • Open Space Plans • Park and Trail Design • Resources/Land Management Plans • Environmental Assessments
Professional design services that capitalize on the attributes of a site and enhancements that create a greater "sense of place" that is appealing to the user and is aesthetic and interesting. Fundamental to each design is knowledge of site conditions and context. The resulting built environment inherently relates to the human senses and embodies such principles as appropriate horticulture, seasonal interest, balance, and scale.
Planting Plans • Athletic Fields • Hardscape Design • Stormwater Basin Retrofits • Golf Course Layout • Lighting • Irrigation • Signage
Permitting, Zoning, and Approvals
Professional services that result in plans and documents that can be built and are cost conscience. The solutions to land use problems may be within the confines of existing regulations requiring careful interpretation of the rules and a clear and accurate presentation of the proposal. On occasion, regulations need to be written or amended to result in the best and most creative solution. Managing complex approvals with multiple jurisdictions is commonly the focus of our services.
Land Development • Subdivision Plans • Grading/Earth Disturbance Permits • New Zoning/Rezoning • Wetlands Permits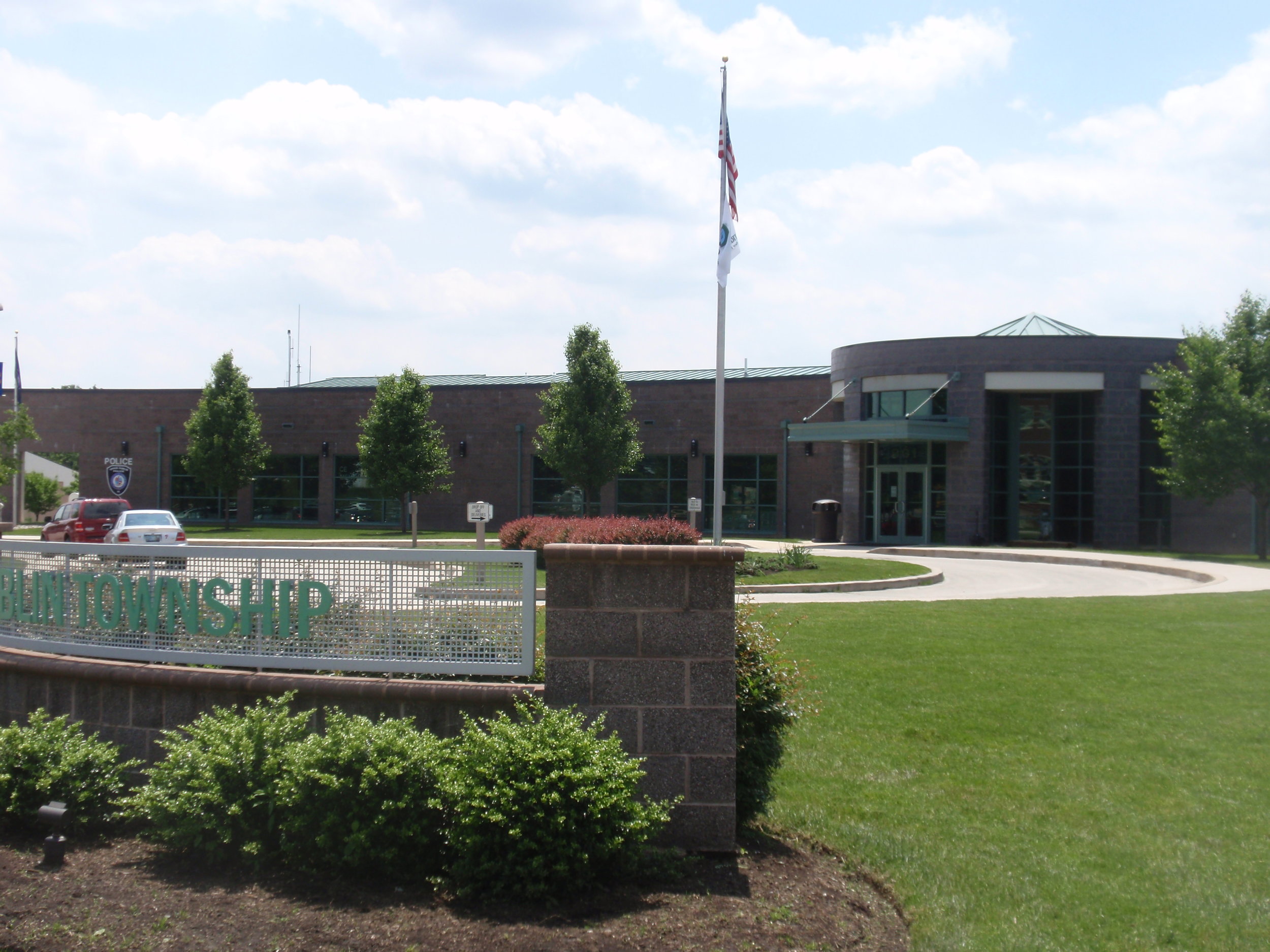 LandConcepts Group coordinates directly with independent professional service firms to provide professional engineering and design services. We team with Hibbeln Engineering Company, LLC with whom we share offices and resources and other engineering companies and specialists. These close associations permit a project to be built within the context of complex regulations aimed at protecting sensitive environments and site features. Among the key elements are the protection of surface water and groundwater resources, and managing stormwater to achieve suitable flow regimens and water quality objectives.
Stormwater Management Feasibility Studies & Design (Quantity & Quality) • Hydrologic Modeling & Hydraulics • Best Management Practices (BMPs) • Erosion & Sediment Control • Grading and Drainage Plans • Utility Plans
Richard Collier, Jr., FAICP, P.P., ASLA
(215) 646-2031 | rcplan@landconceptsgroup.com
A Professional Planner bringing over 30 years of planning experience to this assignment. Rick has practiced in the private sector as consultant for a large planning and design firm in Philadelphia (1977-1998) with national assignments and as a principal of his own firm, LandConcepts Group (1998- present). He is licensed as a Professional Planner (P.P.) in New Jersey and is certified by the American Institute of Certified Planners (AICP) and elected to the College of Fellows in 2018. He earned a Bachelor of Science degree (biology) and a Master degree (regional planning) from the University of Pennsylvania. His project experience ranges widely from site design to large-scale master planning and resource management planning. A major focus of his work is environmentally sensitive solutions to planning and design assignments. Among his private sector clients are corporations and institutions, and his public sector clients have included all levels of local, state, and federal governments. Much of his work includes master and land use plans for local and regional parks, open space, trail systems, national wildlife refuges, cultural resources areas, resource protection and conservation areas, nature centers, and school campuses. In addition to his professional work, Rick is a Council member and officer (Treasurer) of the Pennsylvania Planning Association ­ Southeast Section, (former) member of the Upper Dublin Township Planning Advisory Board and current member of the Wissahickon Valley Watershed Association Board of Directors, Temple University Ambler Landscape Arboretum Advisory Committee, Carson Valley Children's Aid Board of Directors, and the University of Pennsylvania (PennDesign) Alumni Association.
David S. Cavanaugh, RLA, ASLA
(215) 646-2988 | LandConcepts@aol.com
A registered Landscape Architect in Pennsylvania with over 25 years of planning and site design experience. After graduating from Pennsylvania State University with a Bachelor of Science degree (landscape architecture), he worked for 10 years as a project manager for a non-profit community development organization and Philadelphia based planning and design firm. His work included corridor studies and design guidelines and historic preservation planning. Prior to forming LandConcepts, David was Vice President for a major real estate development company in the region. In this role, he has been responsible for planning, design, and construction of several major golf course communities in the Philadelphia area. His projects range in size from site designs to master plans for large landholdings to open space and trail system plans. He has served public and private clients throughout the northeast U.S. David has been active in the American Society of Landscape Architects (ASLA) as a PA Chapter officer and national committee chair. He was a founding Board member of the Wissahickon Restoration Volunteers and is serving as a member of the Advisory Board at Norwood Fontbonne Academy and the Facilities Committee of the Mount St. Joseph Academy.
Anthony John Hibbeln, P.E.
(215) 619-9070 | AJH@HibbelnEngineering.com
A registered Professional Engineer in four states, including PA, NJ, MD, and DE. He earned a Bachelor of Science degree (civil engineering) from the University of Colorado and Master of Business Administration degree from St. Joseph´s University. Anthony formed Hibbeln Engineering Co., L.L.C. in 1997 after 12 years with a large consulting engineering firm in Pennsylvania. Anthony is the company´s principal engineer and leads and supports a group of professional engineers, landscape designers, and CAD technicians in developing plans that are sensitive to site conditions, achievable, and cost effective. His projects range in scale and type from land development and subdivision plans for new communities and commercial uses to recreational trails and athletic field design. He specializes in integrated stormwater management, drainage, hydrology and hydraulics, and Computer Aided Design (CAD). He brings over 20 years of experience to his work. Anthony is a member of the National Society of Professional Engineers and the Pennsylvania Society of Professional Engineers.
Firm History
LandConcepts is a professional services firm organized as a consortium with an associated civil engineering component - Hibbeln Engineering Company, L.L.C. The practice was established in 1997, and since that time has shared office space, staff, expertise, and resources. We serve a diverse group of clients in both the public and private sectors from New Hampshire to Florida. By this association, we offer our clients a broad range of planning, site design and landscape architecture, and civil/site design services. Assignments range from large-scale master plans to detailed site design for institutions, colleges, universities, and schools, corporate centers, parks and nature centers, trails, new communities, golf courses, among others.
Hibbeln Engineering Company, LLC joined the consortium in 1997 to provide civil engineering for land planning and design work. Anthony Hibbeln, P.E., brings to the practice over twenty years of design engineering and project management experience having worked for a large consulting engineering firm in Pennsylvania. A Registered Professional Engineer in four states, Anthony supports the group in developing plans that are implementable, sensitive to site conditions, and cost effective.; Our qualified staff are trained and experienced in civil engineering, site design, landscape design, and CAD. The company is based on quality and prompt service in all civil engineering disciplines with an emphasis on stormwater management. As principal engineer, Anthony maintains close personal involvement with all projects. Through the use of modern technology and founded on years of regional experience, the firm can quickly prepare high-quality value engineered stormwater management, grading, erosion control, landscaping, and site improvement plans. The firm operates with full AutoCAD capability (AutoCAD 2015, 3D Civil). The plans are complete, concise, clear and legible, resulting in expeditious reviews by local and government authorities and special committees.